Enroll Now for the M&A U™ Webinar Certificate
Display your expertise with an M&A U™ Webinar Certificate! If you attend all 12 Capstone webinars, we'll present you an official M&A U™ certificate, signed by lead presenter David Braun. The certificate gives you well-earned recognition for your commitment to this important field in your business education.
Subscribe to an entire year of webinars
12 webinars led by experts in M&A, Valuation and Tax
Receive a 15% discount
Access webinar recordings on-demand
Become M&A U™ Webinar certified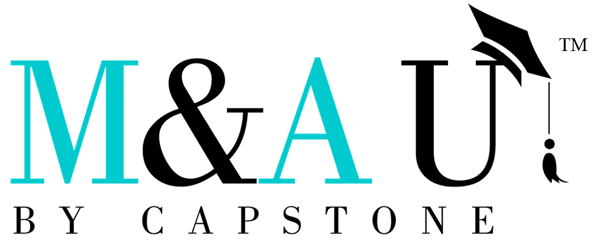 15% Discount
You can attend the Capstone Webinars for just $79 per webinar — $948 total.
If you subscribe in advance to an entire year, your total cost drops to $805, a 15% discount.
Enroll Now
Enroll now by clicking the button below. Debit and credit cards are accepted. You will receive your enrollment confirmation and code to access the webinars once payment has been processed. Already have a code? Sign up for your next webinar here.