For nearly three decades Capstone has been helping mid-market ($10Mil – $150Mil in Revenue) owners sell their companies efficiently and profitably using our proven process. The Capstone Team is specialized, with experienced experts for each phase of the transaction.
As a gift for contacting us, we will provide you with a copy of our Special Report, "Your Selling Equation: The Process for Successfully Selling Your Business." This informative and insightful guide details Capstone's Roadmap to a Transaction that takes business owners through the steps needed for a successful transition.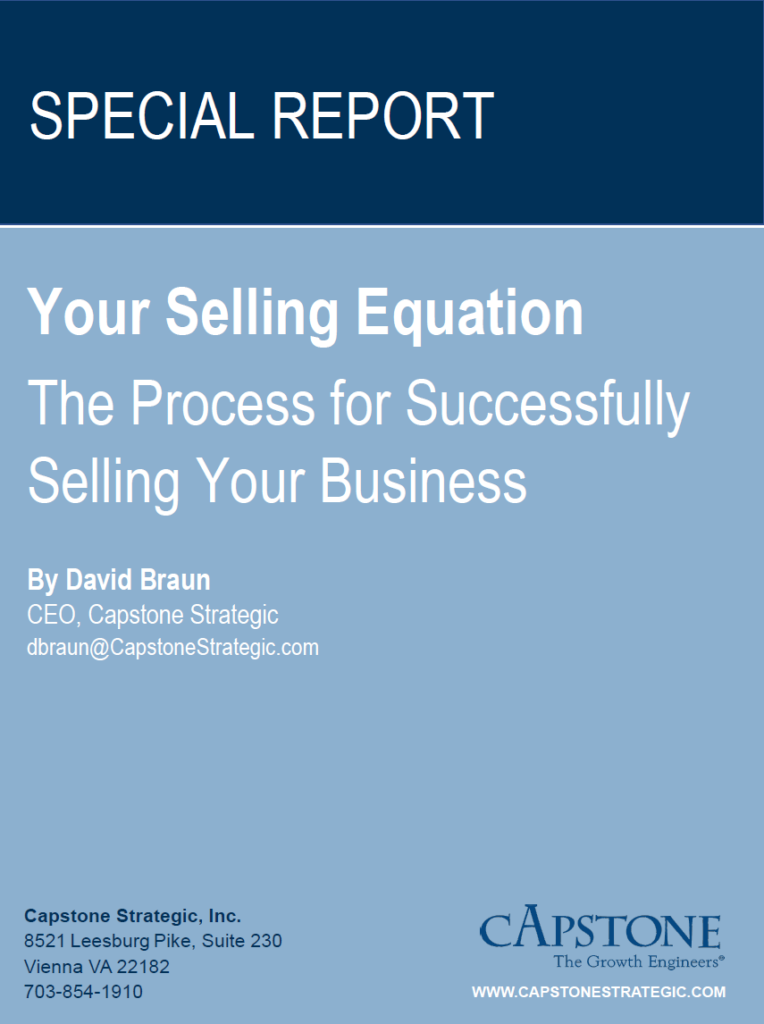 Get in touch with our experts
Established in 1995 by CEO David Braun, Capstone is the leading M&A advisory firm focused on strategic growth for the middle market. Capstone has facilitated over $1 billion in both buy and sell-side transactions in more than 100 industries. Capstone's diverse team of Growth Engineers utilizes a process that has been tested and proven in the real world through nearly three decades of successful deals.